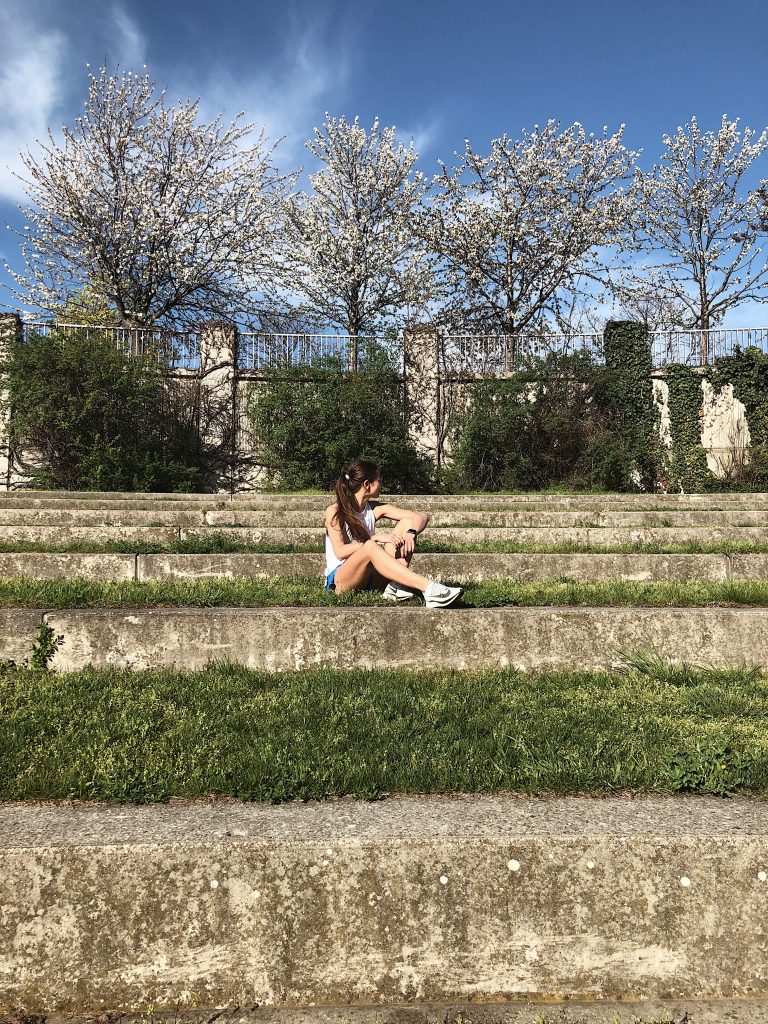 Aller Anfang ist schwer – egal ob man schwimmen lernen möchte, eine neue Sprache lernen will, sich dazu entschließt und traut ein neues Leben in einer anderen Stadt zu beginnen oder eben mit dem Sport beginnen möchte. Sich verändern und seine Komfortzone verlassen um etwas Neues auszuprobieren, mögen die wenigsten von uns. Doch vielleicht sollte man genau das tun?
Genauso ist es mit dem Sport! Wie kann ich wissen ob es nicht genau der Teil ist, der einem in seinem Leben noch gefehlt hat? Wenn man es nicht probiert, kann man es nie wissen und mehr als das es keinen Spaß macht und man irgendwann wieder damit aufhört, kann auch nicht passieren.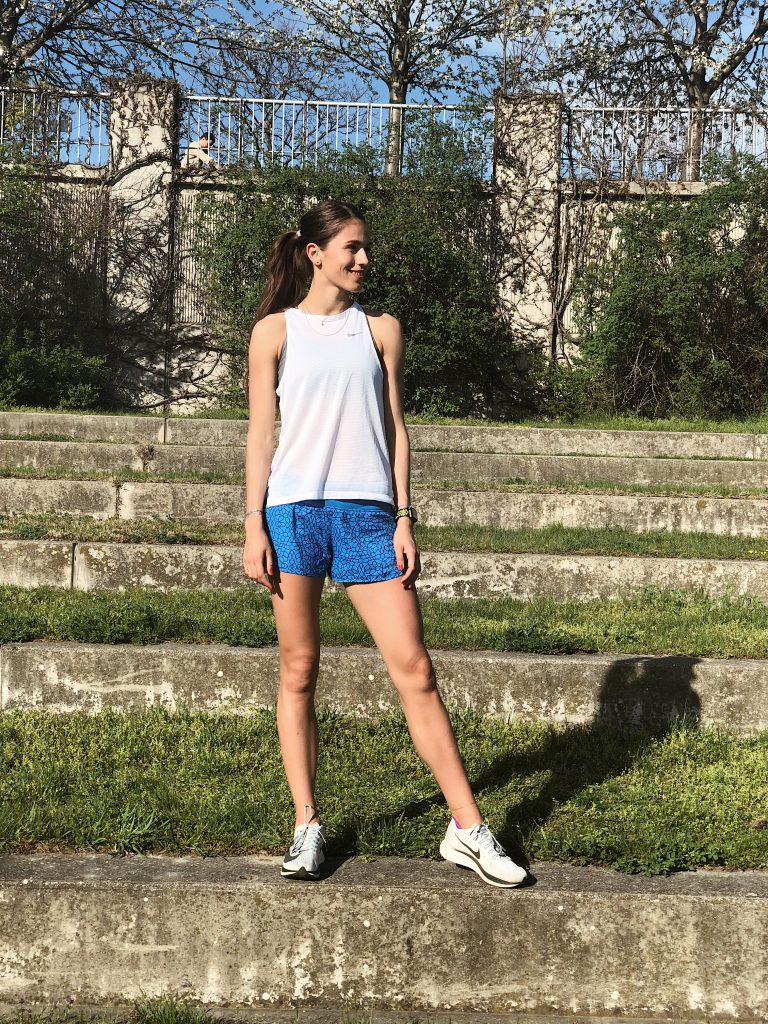 Wie beginne ich mit dem Sport?
Abgesehen von den Motivationstipps, die ihr hier nachlesen könnt, will ich euch ein paar Tipps geben um mit dem Sport zu beginnen. Ich werde mich auch ein bisschen darauf konzentrieren, wie man mit dem Laufen beginnt, da ich mich da ja doch ein bisschen besser auskenne 😛 .
Zu Beginn sollte man sich vielleicht überlegen, warum man mit dem Sport überhaupt anfangen möchte. Jeder hat unterschiedliche Absichten und verfolgt unterschiedliche Ziele. Beispiele habe ich schon in diesem Beitrag genannt.
Wenn man sich dessen einmal bewusst ist, sollte man überlegen, welche Sportart für einen interessant wäre. Oft weiß man es davor nicht und die einzige Lösung es herauszufinden ist das Ausprobieren. Probiert so viele Sportarten wie möglich aus, vielleicht seid ihr der Einzelkämpfer der gerne alleine Radfahren geht, oder ihr liebt es in einer Gruppe Sport zu machen. Vielleicht wird euch auch eine einzige Sportart nach gewisser Zeit zu einseitig und ihr seid eher der Allrounder der von der Yogastunde am Montag zum Super Cycle am Mittwoch ins Fitnesscenter am Freitag hüpft 😛 .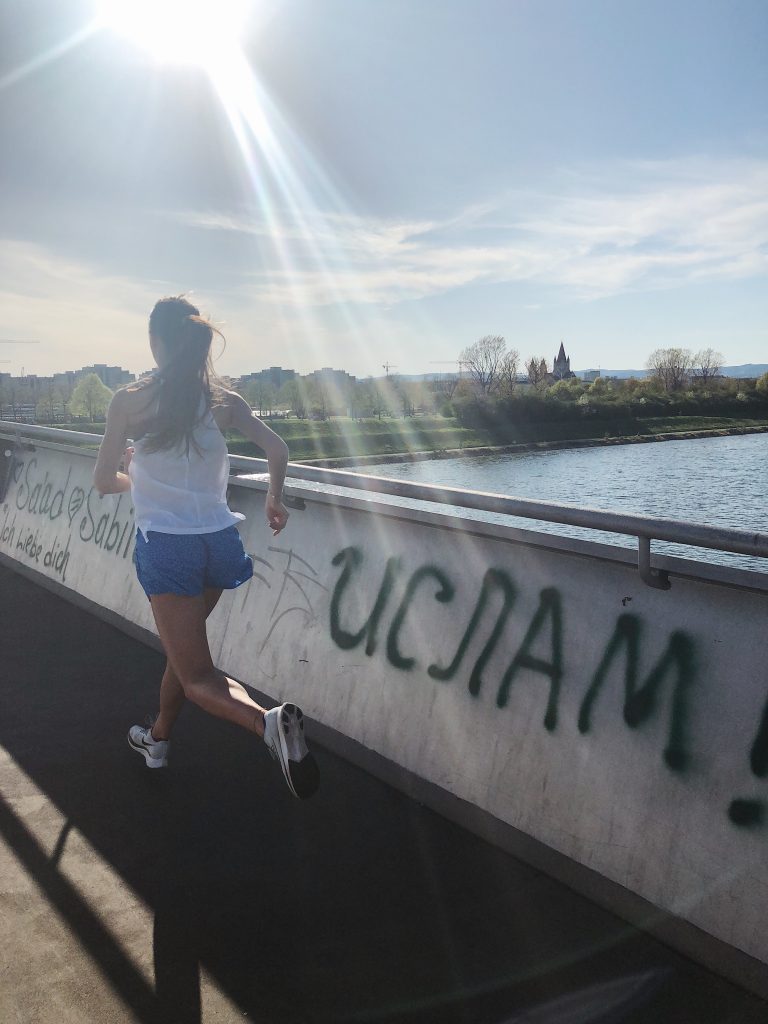 Jeder ist da anders und am Anfang solltet ihr einfach mal vieles ausprobieren, außer ihr wisst sowieso schon, dass der Laufsport oder das Fitnesscenter perfekt zu euch passt.
Am Anfang ist es wichtig dran zu bleiben. Wie bei vielen Dingen im Leben, klappt das auch mit dem Sport, als kompletter Sportanfänger, nicht beim ersten Mal. Als Kleinkind haben wir alle sicher auch mehrere Versuche gebraucht bis das dann mit dem Gehen so richtig hingehauen hat, oder 😛 ? Aber wenn ihr dran bleibt und nicht aufgebt, wird sich euer Körper an die Veränderung gewöhnen und nach ein paar Wochen schon als Alltagsaktivität ansehen!
Zudem ist es wichtig am Anfang nicht zu übertreiben! Euer Körper muss sich erst auf die körperlichen Belastungen einstellen, Muskelkater dürfen da auch vorkommen 😉 nur solltet ihr nicht gleich von Beginn zu viel und zu hart trainieren. Denn so verliert ihr schnell die Motivation und eurem Körper tut es auch nicht gut von 0 auf 100 von der Couchpotato zum Terminator zu werden 😛 .
Wie beginne ich mit dem Laufsport?
Nun möchte ich aufs Laufen noch etwas genauer eingehen, jedoch sollte jeder für sich selbst entscheiden ob der Laufsport zu einem passt. Für mich stellte sich diese Frage eigentlich nie, weil der Leistungssport immer schon Teil meines Lebens war. Doch Leichtathletik ist schon etwas anderes und für mich war die Umstellung vom Fußball am Anfang auch nicht so leicht. Die Ausdauer war noch nicht wirklich gut und ich fand es meistens recht anstrengend und hatte noch nicht den Spaß den ich jetzt habe. Aber ich bin dran geblieben und konnte mich über die Wochen verbessern und meine Motivation ist über die Zeit angestiegen!
Nun aber zu der Frage: Wie beginne ich mit dem Laufsport?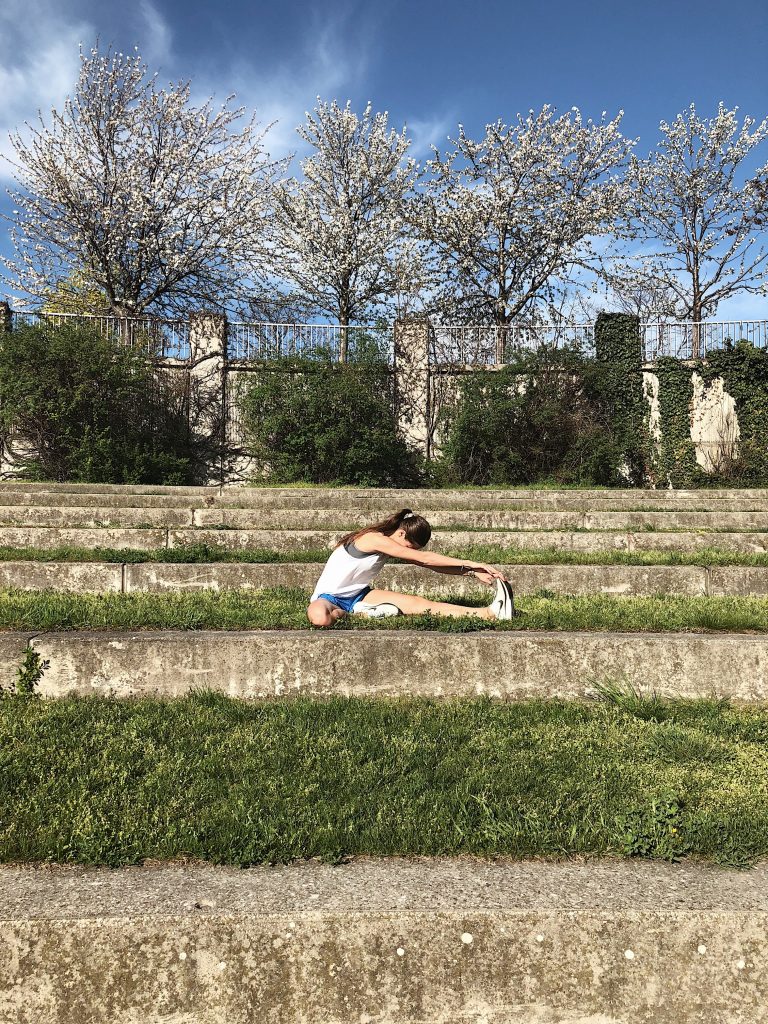 Vor dem Laufen

Laufschuh
Bevor ihr überhaupt das erste Mal laufen geht, solltet ihr natürlich gut ausgestattet sein. Ohne einem Laufschuh geht da natürlich gar nix 😛 .
Ich sehe so oft Leute mit unpassenden Schuhen, meistens Freizeitschuhen ohne Dämpfung, laufen. Beim Laufen wirken viel höhere Belastungen auf den Körper und da ist es sehr wichtig den passenden Schuh zu tragen. DEN Laufschuh gibt es nicht. Jeder Mensch ist anders gebaut und hat verschiedene Präferenzen. Prinzipiell würde ich Laufanfängern einen gut gedämpften Schuh empfehlen. Am besten gehst du zu einem Laufspezialisten der sich Zeit für dich nimmt.
Beim Laufgewand gibt es natürlich auch Unterschiede, aber gerade am Anfang hat der Schuh Priorität Nummer 1, da ihr euch mit dem falschen Schuh wirklich Verletzungen zuziehen könnt. Mit dem Gewand schwitzt ihr höchstens mehr und es ist nicht ganz so bequem wie ein passendes Outfit. Ich werde euch aber sicher mal meine Lieblingsteile für die verschiedenen Jahreszeiten vorstellen, falls euch das interessiert.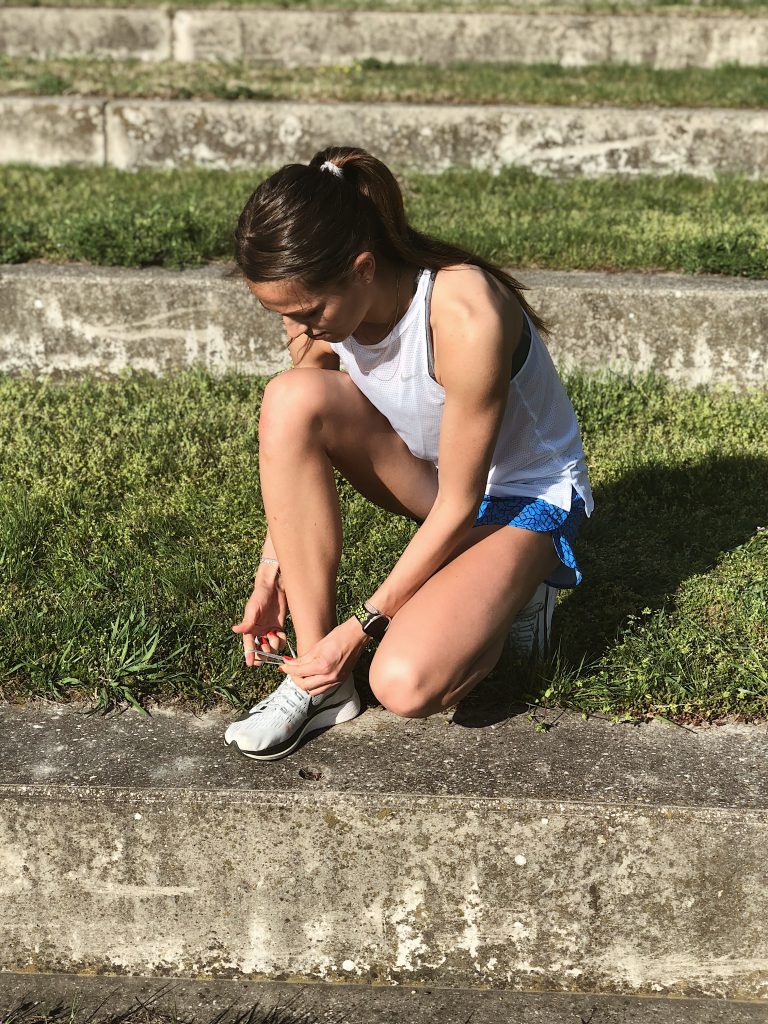 Mahlzeiten vor dem Sport
Ich persönlich habe vor normalen Dauerläufen gerne nach meiner Mahlzeit 1-2 Std. dazwischen Pause. Sprich, ich frühstücke oft um 8h und gehe dann um 10h laufen. Je nachdem wie anstrengend die Einheit wird, mache ich länger Pause. Eine halbe Banane esse ich manchmal knapp davor, damit hab ich kein Problem. Aber ich esse vor dem Sport IMMER etwas. Da müsst ihr auch für euch selbst herausfinden, welcher Typ ihr seid. Ich persönlich habe mit keinem Frühstück zu wenig Energie für mein Training. Um eure Speicher nach dem Sport wieder aufzufüllen, habe ich hier ein Rezept für euch.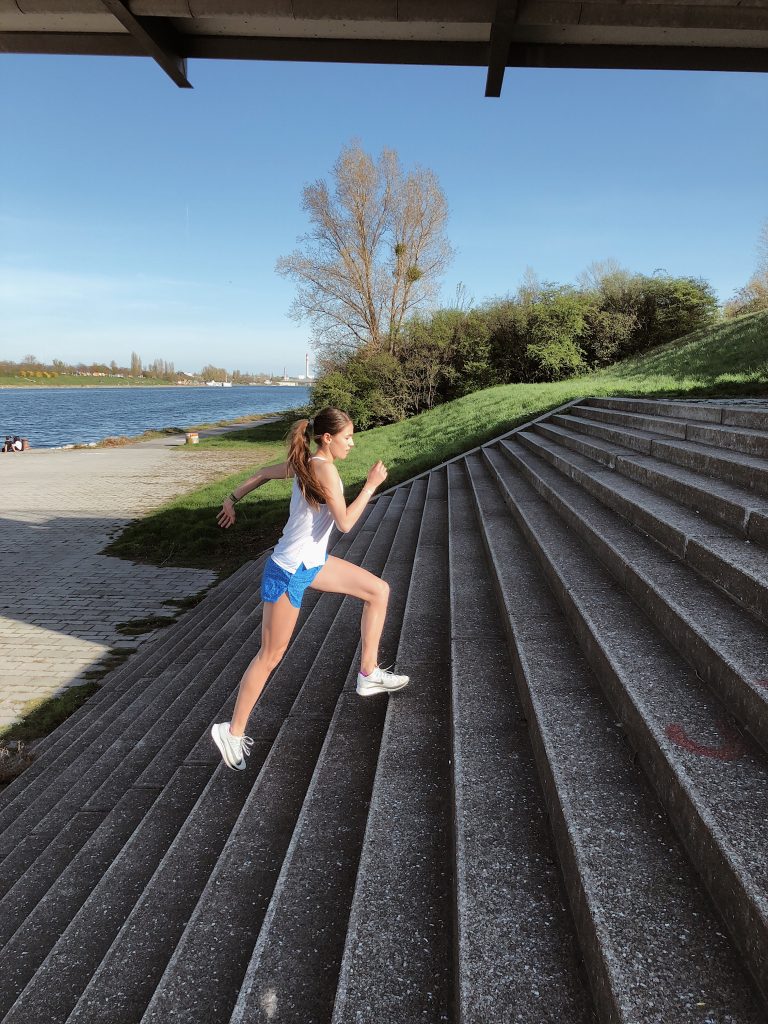 Die ersten Schritte 😛
Am Anfang solltet ihr euch, wie schon erwähnt, nicht übernehmen. Lauft in dem Tempo in dem ihr euch wohl fühlt, auch wenn es ein schnelles Gehen ist, ist das total okay. Absoluten Laufeinsteigern würde ich am Anfang raten es einfach mal zu probieren an die 1-5min zu laufen und dann die nächsten 1-5min zu gehen. JEDE Minute die ihr in Bewegung seid ist viel mehr wert als keine. Denkt also nicht, dass es nichts bringt wenn ihr 5min laufen geht. Aller Anfang ist schwer, aber mit Motivation und Regelmäßigkeit werdet ihr euch bald steigern können.
Falls ihr schon die Laufgene in euch habt, dann lauft natürlich einfach so lange wie es euch Spaß macht. Über die Wochen verlängert ihr das Laufsegment um ein paar Minuten und die Gehsegmente werden kürzer!! Ihr werdet schon nach ein ein paar Wochen einen Fortschritt merken 🙂 .
Zu Beginn würde ich Laufanfängern raten mit 2 Einheiten pro Woche zu beginnen (nicht 2 Tage hintereinander). Je nachdem wie es euch damit geht, könnt ihr auf eine dritte Einheit nach 3-4 Wochen aufstocken. Immer zuerst die Häufigkeit (also die Trainingsanzahl) steigern, bevor ihr den Umfang von jeder Trainingseinheit selbst erhöht (von 20min auf 50min zum Beispiel). Zuletzt wird die Intensität von jeder Einheit gesteigert (wie "anstrengend" die einzelne Einheit ist).
Manche von euch werden bei der ersten Einheit vielleicht 10min schaffen und manche 50min, jeder ist da anders, gebt eurem Körper die Zeit die er braucht, um sich an die körperliche Belastung zu gewöhnen.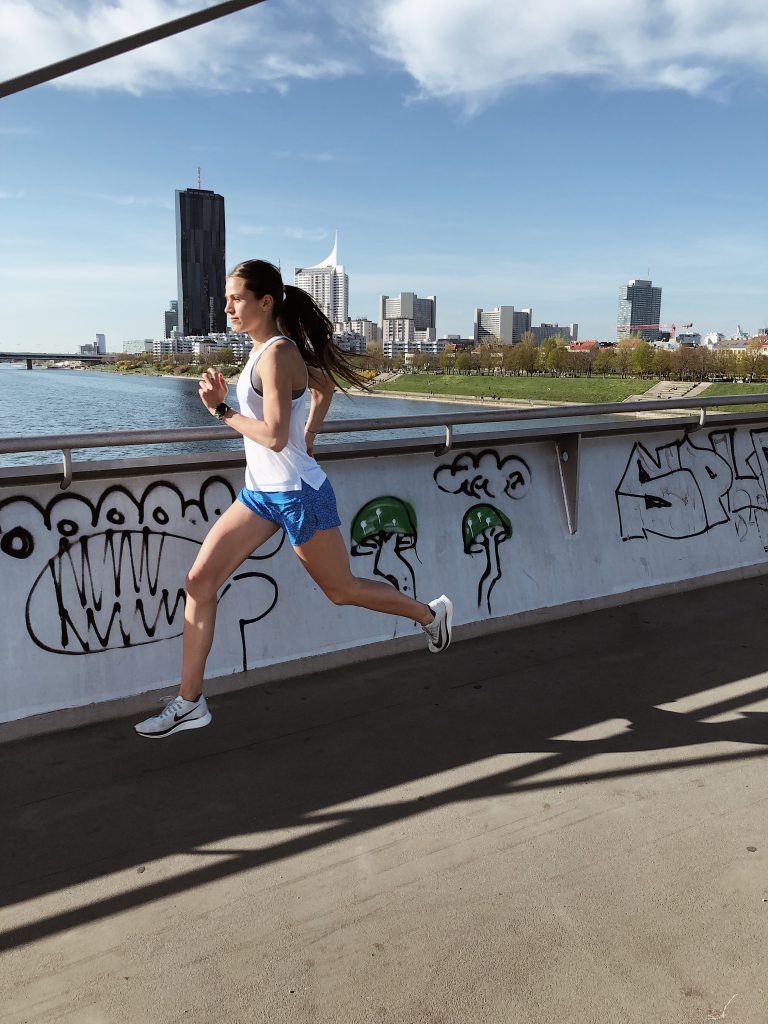 Um es nochmals zu erwähnen, der Laufsport ist sicherlich nicht für jeden das richtige. Man muss auch bedenken, dass dabei auf die Gelenke, Sehen, Muskeln und Bänder deutlich höhere Belastungen wirken (das Mehrfache eures Körpergewichts) als zum Beispiel beim Schwimmen oder Radfahren.
Ich hoffe ich konnte euch ein paar allgemeine Tipps und Motivation geben und ihr gebt dem Sport nochmals eine Chance 😛 .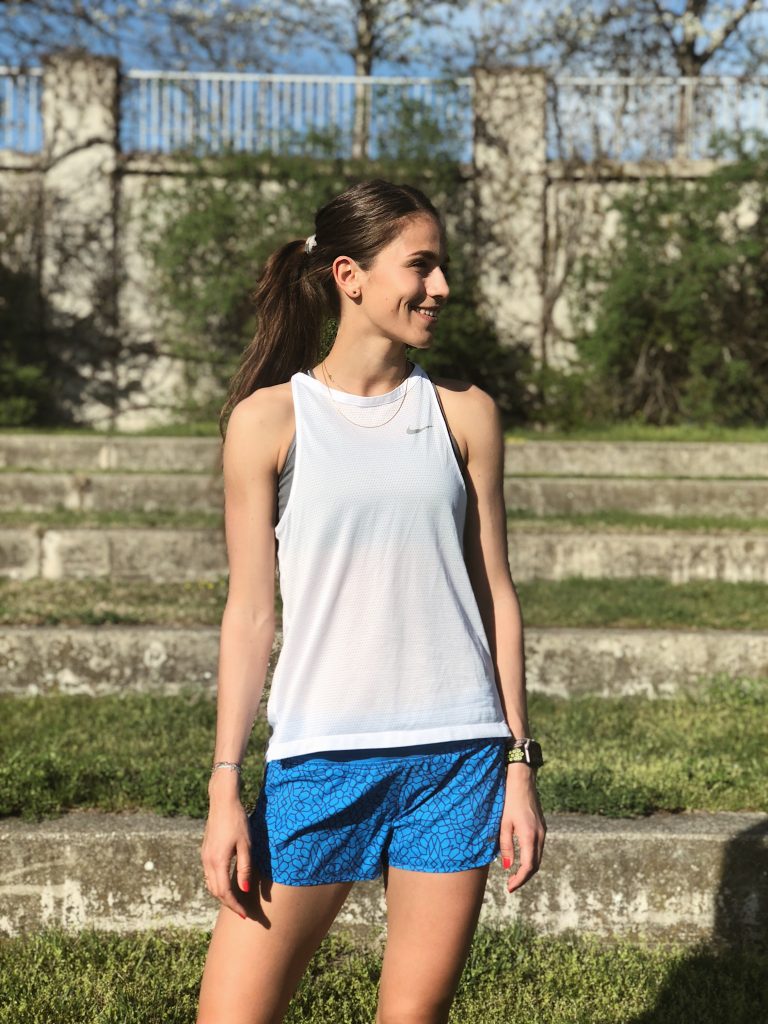 *English*
How do I start with sports?
Every beginning is difficult – no matter if you want to learn to swim, learn a new language, decide to start a new life in another city or just start with sports. Very few of us like to change and leave our comfort zone to try something new. But maybe this is exactly what you should do?
It's the same with sports! How can you know that it is not exactly the part in your life that you have been missing? If you don't give it a try , you'll never know.
But how do I start?
Apart from the motivation tips about which you can read here, I want to give you some tips to start with sports. Moreover I will also concentrate on how to start running, because I know about that a little more 😛
At the beginning you should maybe think about why you want to start with sport at all. Everyone has different intentions and pursues different goals. I have already given some examples in this article.
Once you are aware of this, you should consider which sport would be interesting for you. Often you don't know beforehand and the only way to find out is to try it out. Try out as many sports as possible, maybe you are someone who likes to go cycling alone, or you like to do sports in a group. Maybe one single sport becomes too one-sided after a while and you are more the all-rounder who jumps from the yoga class on Monday to the spinning bike class on Wednesday to the gym on Friday 😛
Everybody is different and in the beginning you should just try a lot of things, unless you already know that running or the fitness center is perfect for you.
Nevertheless it is also very important to stick with one sport at the beginning. As with many things in life, as complete beginner sports might not make that fun at the beginning and it's not working out the way you thought it would. As a toddler, we all had to try several times to finally manage to walk without failing, right 😛 ? But if you stick with it and don't give up, your body will get used to the change and after a few weeks you will see it as an everyday activity! You have to make sport a natural habit of yours.
Besides that it is important not to exaggerate at the beginning! Your body has to get used to the physical strain at first (sore muscles are allowed) but you shouldn't train too much and too hard right from the beginning. This way you will quickly lose your motivation and it is not good for your body to go from 0 to 100 or from couch potato to terminator 😛 .
How do I start with running?
Now I would like to go into running in more detail, but everyone should decide for themselves if running is THE sport. For me this question never came up, because competitive running has always been part of my life. But athletics is something else and for me the change from football was not so easy at the beginning. The endurance was not really good yet and I found it mostly quite exhausting and didn't have the fun I have now. But I stayed on and was able to improve over the weeks and my motivation increased over time!
But now to the question: How do I start with running?
The right kind of running shoes
Before you even go for your first run, you should of course be well equipped. Without running shoes nothing works.
I often see people with unsuitable shoes running. Mostly casual shoes without cushioning or stability. Running puts much more pressure on the body and it is very important to wear the right shoes. THE running shoe does not exist. Every person is built differently and has different preferences. In principle, I would recommend beginners a well cushioned shoe. It is best to go to a running specialist who will consult your according to your needs.
There are of course differences when it comes to running gear, but especially in the beginning the shoe has priority number 1, because you can easily get hurt with the wrong shoe. With the wrong outfit you maybe sweat more and it is not as comfortable as a suitable outfit. Soon I will show you to my favorite running shoes for different kinds of trainings.
Meals before sports
I like to have time to digest my meal before I go for a training. Usually 1-2 hours before normal endurance runs. So I often have breakfast at 8am and then go running at 10am. Depending on how intense the session is, I take a longer break. Sometimes I just eat half of a banana before my run but I always eat something before training. You have to find out for yourself what type of person you are. Personally, I feel that I don't have enough energy for my training without a breakfast.
The first steps 😛
At the beginning you should, as already mentioned, not overdo it. Run at a pace you feel comfortable with, even if it is fast walking, that is totally okay. For absolute beginners I would advise you to try to run for 1-5 minutes and then walk for the next 1-5 minutes. EVERY minute you are on the move is worth more than none. So don't think that running for 5 minutes doesn't help. Every beginning is hard, but with motivation and regularity you will soon be able to improve.
If you already have the running genes in you, then run as long as you enjoy it. Over the weeks you will extend the running segment by a few minutes and the walking segments will become shorter! You will notice a progress already after a few weeks 🙂
At the beginning I would advise beginners to start with 2 sessions per week (not 2 days in a row). Depending on how you feel about it, you can increase to a third unit after 3-4 weeks. Always increase the frequency (i.e. the number of training sessions) first, before you increase the amount of each training session yourself (from 20min to 50min for example). Finally, increase the intensity of each session (how "exhausting" the individual session is).
Some of you may manage 10 minutes in the first session and some 50 minutes, everyone is different, give your body the time it needs to get used to the physical strain.
To mention it again, running is certainly not for everyone. You also have to consider that the strain on your joints, tendons and muscles is much higher (several times your body weight) than, for example, when swimming or cycling.
I hope I could give you some general tips and motivation and you give the sport another chance haha. Your body will thank you for it and it will definitely get easier over the weeks.