*Werbung/ in Kooperation mit Pure Encapsulations®
Verpflichtungen auf der Uni, ein Leistungssport-Trainingsplan, die Arbeit, welche immer mehr wird und nebenbei auch noch ein entspanntes Privatleben haben wäre doch auch recht schön. Ich glaube Stress kennen wir alle, mal ist er mehr mal weniger, aber wichtig dabei ist es die Balance zu halten und Körper, Geist und Seele immer wieder mal Auszeiten zu geben. Oft leichter gesagt als getan, das weiß ich nur zu gut. Wie gehe ich also am besten mit Stress um und wie funktioniert Stressmanagement?
Was ist Stress überhaupt?
Der österreichisch-kanadische Mediziner Hans Selye, welcher sich intensiv mit der Stressforschung beschäftigte, unterscheidet zwischen Eustress, eine positive Art von Stress und Distress, die negative Form davon. Stress ist die "unspezifische Reaktion des Körpers auf jegliche Anforderung." Wenn der Stress positiv ist, kann dies sogar zu Höchstleistungen führen (wie zum Beispiel bei der Geburt eines Kindes). Ist er jedoch negativ belastet und schadet der Stress Körper, Geist und Seele auf lange Sicht.
Stressige Phasen im Leben meistern
Natürlich gibt es Phasen in unserem Leben die stressiger sind als andere. Bei mir persönlich ist dies jetzt gerade der Fall und ich merke auch, dass mich der Stress vor allem psychisch immer wieder mal belastet. Mein Bachelorstudium neigt sich gerade dem Ende zu und auch arbeitstechnisch hat sich in den letzten Monaten bei mir unglaublich viel getan. Ich bin sehr dankbar für all die Möglichkeiten, welche sich mir ergeben haben, aber nebenbei auch sportliche Höchstleistungen erbringen zu können und ein Privatleben zu haben, welches mit viel reisen verbunden ist, strapaziert den Körper und die Psyche.
Ich habe einfach gemerkt, dass ich nicht alles gleichzeitig schaffen kann und auch dementsprechende Maßnahmen gesetzt. Man muss einsehen, dass man dadurch keinesfalls Schwäche zeigt, denn man muss und kann manchmal nicht alles im selben Moment schaffen. Mir hat dies zum Glück wieder etwas mehr Freiraum gegeben, denn Belastungs- und Erholungsphasen, die unser Körper braucht, um leistungsfähig zu bleiben, sind auch für unsere Gesundheit enorm wichtig. Derzeit hat für mich das Studium oberste Priorität und deshalb habe ich die Entscheidung getroffen diesen Winter keine Hallensaison zu laufen. Diese Maßnahme hat mir den Druck, abliefern zu "müssen" und Höchstleistungen erbringen zu "müssen", unglaublich genommen.
Ich trainiere nach wie vor fast täglich aber eben nicht mit der "letzten Konsequenz" und ich muss kein schlechtes Gewissen haben wenn dann eben ab und zu andere Dinge wichtiger sind. Auch meine sportliche Motivation hat in den letzten Monaten unter dem Stress gelitten und dadurch, dass ich ein bisschen zurückgeschraubt habe, merke ich wie die Motivation schon langsam wieder zurückkommt.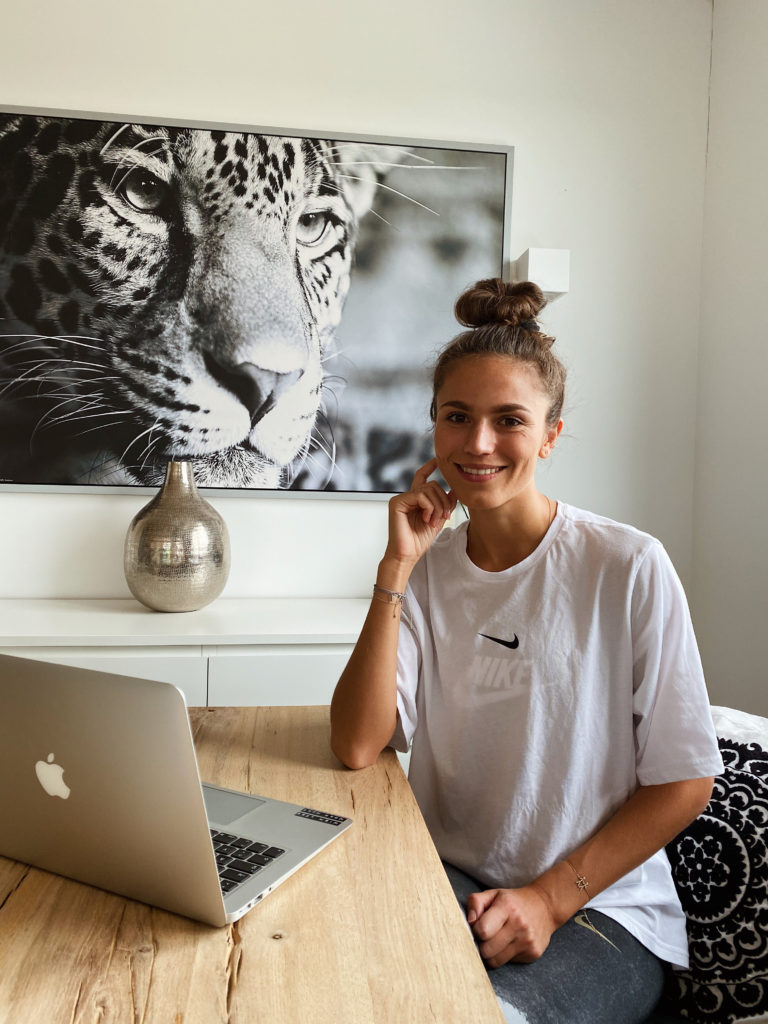 Stressmanagement: Wie gehe ich mit Stress um?
Natürlich gibt es dazu kein allgemein funktionierendes Konzept, denn was für den einen vielleicht stressreduzierend wirkt, funktioniert bei jemandem anderen wieder gar nicht. Mir helfen folgende Dinge bei der Stressreduktion.
Reflexion und Maßnahmen setzen
Welche Dinge stressen mich zur Zeit? Sind es Dinge die ich verändern kann? Für mich war es ganz wichtig zu erkennen, dass ich irgendwo etwas reduzieren und verändern muss. Meine Psyche hat darunter gelitten und auch meine sportliche Motivation. Natürlich will ich mein Studium nun so schnell wie möglich abschließen aber ist es wirklich wichtig ob dies jetzt im Winter passiert oder im Sommer? Wenn ihr Stress habt aber etwas ändern könnt, tut es! Natürlich hat man Verpflichtungen aber in manchen Bereichen kann man auch zurückschrauben. Das habe ich beim Sport einfach erkannt und dementsprechende Maßnahmen gesetzt. Stress bedeutet nämlich oft Überforderung und kann auch schnell dazu führen, dass man den Spaß komplett verliert und das wollte ich auf keinen Fall!
Ich bin durchaus ein sehr organisierter Mensch und teile mir meine Zeit meistens sehr gut ein. Plant euch eure fixen Termine ein aber es sollten auch fixe Zeitfenster dabei sein wo ihr Zeit für euch habt und für Dinge die euch entspannen.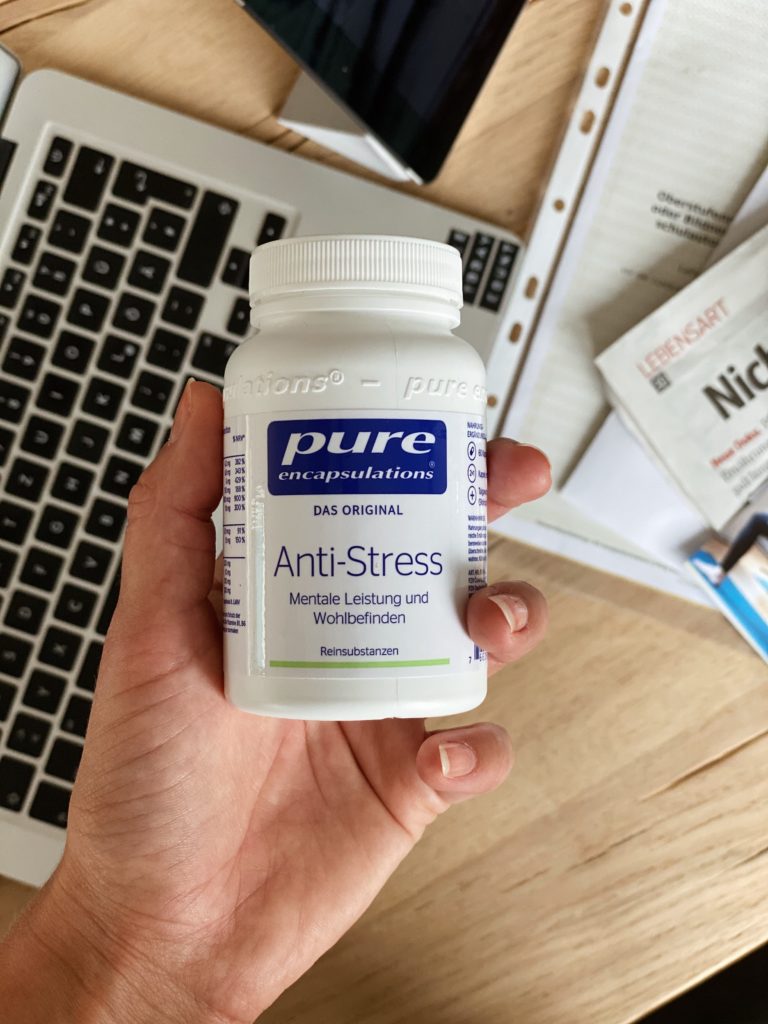 Auszeit
Euer Körper und eure Psyche brauchen sie! Was auch immer euch entspannt, versucht euch die Zeit jede Woche und sogar jeden Tag zu nehmen, auch wenn es manchmal nur ein paar Minuten sind. Ob Meditation, ein heißes Bad, Musik hören, Freunde treffen oder ein Spaziergang durch die Natur zumindest ein paar Minuten lassen sich dafür jeden Tag finden. Versucht dabei im Moment zu leben ohne schon 100 andere Dinge im Kopf zu haben. Gar nicht so leicht, ich weiß. 😉
Offline sein
Gerade für mich oft richtig schwierig. Dennoch versuche ich immer wieder einen Tag in der Woche einzulegen, wo Instagram& Co nicht benutzt werden. Wirklich ungewohnt für jemanden wie mich, der das Smartphone täglich mehrere Stunden als Arbeitsgerät verwendet. Wir leben in einer so schnelllebigen Welt und mir tut es extrem gut dadurch meinen Alltag etwas zu entschleunigen. Ob in der U-Bahn, wenn man auf jemanden wartet oder im Restaurant sitzt, für viele ist das Smartphone ein ständiger Begleiter. Versucht mal im Moment zu leben und alles um euch herum bewusst wahrzunehmen. Wenn man wartet, dann wartet man eben mal und beobachtet nur sein Umfeld. Offline zu sein und die Zeit am Smartphone zu reduzieren hilft mir extrem hinunterzukommen und das möchte ich in der Zukunft noch mehr forcieren.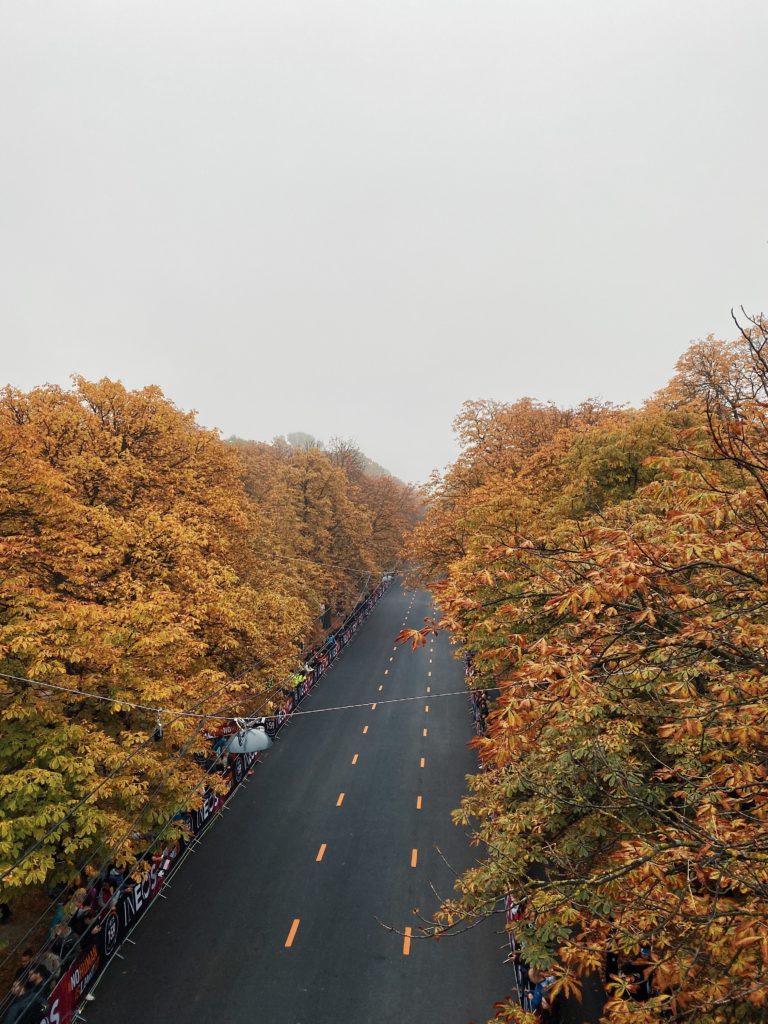 Sport
Bei mir ist es mit dem Leistungssport natürlich ein bisschen etwas anders und ich habe erkannt, dass ich Stress reduzieren kann wenn ich es etwas "entspannter" angehe. Denn der Sport sollte niemals nur zur "Verpflichtung" werden. Sport kann aber irrsinnig dabei helfen den Kopf frei zu bekommen. Wenn möglich, teile ich mir den Sport schon seit Jahren in meinen Lern-oder Arbeitspausen ein um danach wieder konzentrierter zu sein.
In der Saisonpause merke ich, dass mich kein Sport insgesamt noch müder macht. Denn Bewegungsmangel zählt zu einem großen Energieräuber im Alltag. Klingt zwar paradox – ist es aber definitiv nicht! Jede Bewegung sendet wichtige Reize an unser Gehirn und sorgt für die Ausschüttung von Glückshormonen. Das Resultat: Die Stimmung hebt sich, Kreislauf und Stoffwechsel werden angeregt und wir haben langfristig mehr Energie. Ihr tut damit eurem Körper etwas Gutes und könnt wieder einen klaren Kopf bekommen.
Ernährung und Schlaf
Immer diese Ernährung. 😛 Doch sie ist tatsächlich wichtig! Gerade in stressigen Phasen lässt man die gesunde Ernährung leicht mal schleifen und bekommt zudem weniger Schlaf als benötigt. Egal wie stressig es ist, ich versuche (und schaffe es auch meistens) auf meine rund 8 Stunden Schlaf zu kommen. Auch die Ernährung spielt bei Stressmanagement eine wichtige Rolle. Oft gibt uns eine ungesunde Ernährung zwar einen kurzfristigen Energiekick, langfristig führt dies aber zu noch mehr Antriebslosigkeit. Schwere Mahlzeiten am Abend beeinträchtigen zudem die Schlafqualität. Versucht also, euch auch in stressigen Zeiten gesund zu ernähren! Euer Körper wird es euch danken!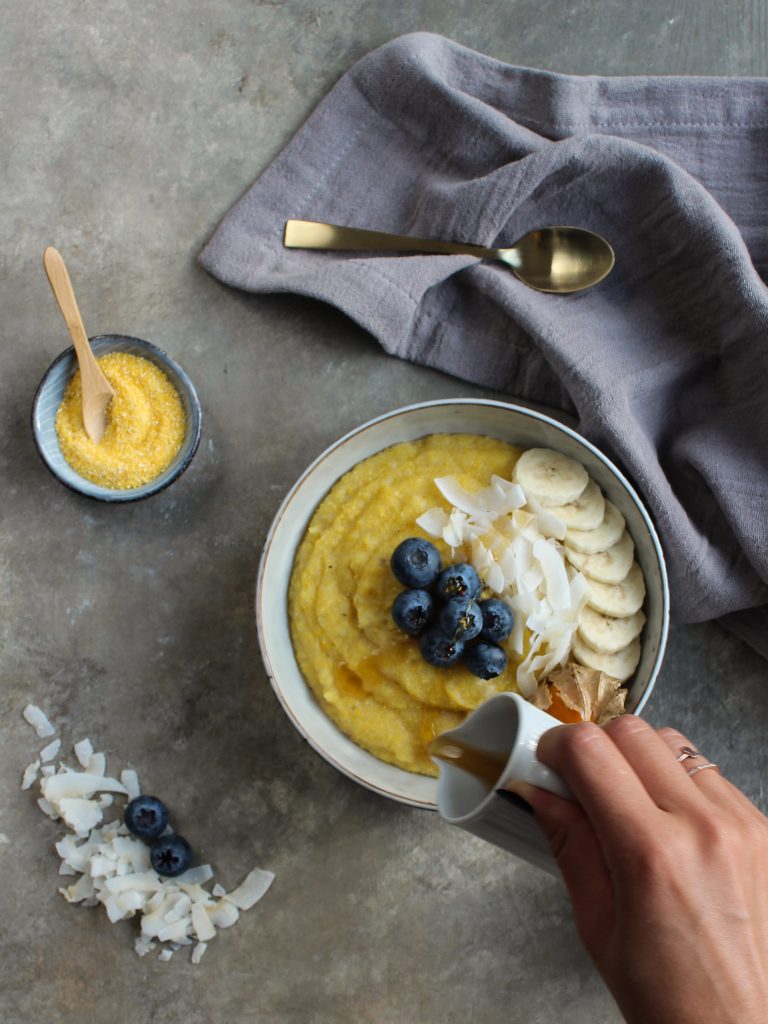 Mikronährstoffe für das Stressmanagement
Gerade wenn wir unter Stress stehen, benötigt unser Körper eine ausgewogene Versorgung mit Mikronährstoffen, um bestmöglich funktionieren zu können. In stressigen Zeiten muss aber oft auch das Kochen und Essen schnell gehen und man achtet vielleicht nicht ganz so auf seine Ernährung wie normalerweise.
Bestimmte Mikronährstoffe können uns in stressigen Zeiten dabei etwas entlasten. Ausgewählte B-Vitamine unterstützen uns zum Beispiel dabei die Balance zu halten. Sie sind im Stoffwechsel tätig und kurbeln unseren Energiehaushalt an. Zudem trägt Vitamin B5 (Pantothensäure) dazu bei, dass unser Geist richtig arbeiten kann. Die Vitamine B2, B6, B12 sowie Folat, Niacin und Pantothensäure lassen uns besser mit Müdigkeit und Erschöpfung umgehen. "Anti-Stress" von Pure Encapsulations® ist eine gezielte Mikronährstoff-Kombination zur Aufrechterhaltung der mentalen Leistungsfähigkeit und Funktion der Nerven.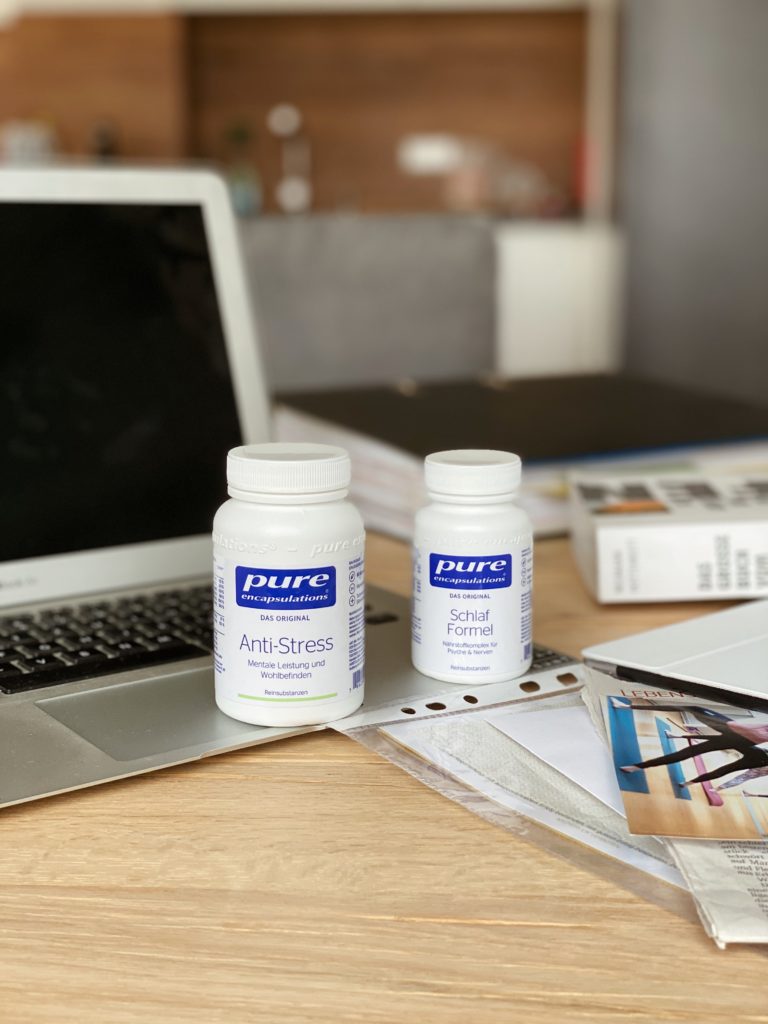 Neben B-Vitaminen sorgt unter anderem Magnesium für unser Elektrolytgleichgewicht und den Energiestoffwechsel. Viele wissen aber nicht, dass Magnesium auch als "Anti-Stress-Mineral" bekannt ist. Schließlich entspannt der Mineralstoff nicht nur unsere Muskeln sondern auch die Nerven.
Das Spurenelement Eisen ist nicht nur für die Blutbildung wichtig, es trägt auch zur Verringerung von Müdigkeit und rascher Ermüdung bei. Bei einem Eisenmangel können wir somit auch schlechter mit Stress umgehen. Also egal ob Hobbysportler, Leistungssportler oder Workaholic, wer aktiv ist sollte immer auch ein Auge auf seinen Eisenspiegel haben.
Stress kennen wir alle. Wichtig dabei ist es Maßnahmen zu setzen welche den Stress reduzieren und dem Körper und der Psyche immer wieder Erholungsphasen einzuräumen.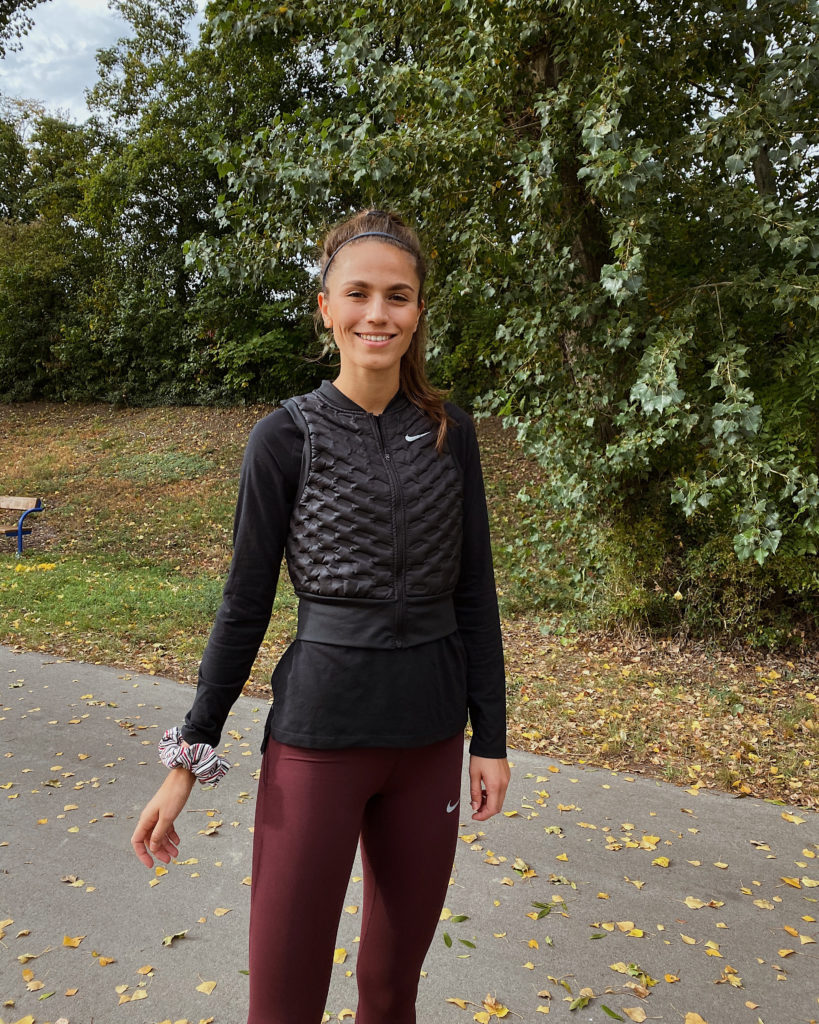 Quellen:
https://www.purecaps.net/de/blog/stress-lass-nach
https://www.purecaps.net/de/blog/warum-bin-ich-so-muede
https://www.purecaps.net/de/produkte/anti-stress-P3AS6A
https://www.purecaps.net/de/produkte/schlaf-formel-SF6A
______________________________________________________________________________
*English*
STRESS MANAGEMENT: MAINTAINING A BALANCE BETWEEN SPORT, WORK AND PRIVATE LIFE
*Advertising/ in collaboration with Pure Encapsulations®
Commitments at the university, a competitive sports training plan, work, which is becoming more and more AND having a relaxed private life can be really difficult to handle. I think we all know stress, sometimes it's more or less, but it's important to keep the balance and to give the body, mind and soul some time out. Often easier said than done, I know that only too well. So how do I best deal with stress?
WHAT IS STRESS ANYWAY?
The Austrian-Canadian physician Hans Selye, who has worked intensively on stress research, distinguishes between eustress, a positive type of stress, and distress, the negative form of it. Stress is the "unspecific reaction of the body to any demand." If the stress is positive, this can even lead to peak performances (such as when a child is born). If it is negative it damages the body, mind and soul in the long run.
MASTERING STRESSFUL PHASES OF LIFE
Of course there are phases in our lives that are more stressful than others. For me personally, this is the case right now and I also notice that the stress, especially psychologically, burdens me from time to time. My bachelor's degree is just coming to an end and I have also seen an incredible amount of change in my work over the last few months. I am very grateful for all the opportunities that have opened up for me, but being able to achieve top sporting performances and having a private life that involves a lot of travelling is a strain on both body and mind.
I have simply noticed that I cannot do everything at the same time and have taken appropriate measures. You have to realize that this does not mean that you show weakness, because sometimes you cannot and must not do everything at the same moment. Fortunately, this has given me a little more freedom again, because the periods of stress and recovery that our body needs in order to remain efficient are also enormously important for our health. At the moment, studying is my top priority and that is why I have decided not to run an indoor season this winter. This measure has incredibly relieved me of the pressure of "having to" deliver and "having to" perform at my best.
I still train almost every day but not with the "last consequence" and I don't have to have a bad conscience if other things are more important from time to time. My sporting motivation has also suffered from the stress in the last few months and by cutting back a little bit I notice that my motivation is already slowly coming back.
STRESS MANAGEMENT: HOW DO I DEAL WITH STRESS?
Of course, there is no generally functioning concept for this, because what may reduce stress for one person may not work for another. The following things help me to reduce stress.
REFLECTION AND TAKING MEASURES
What is stressing me out right now? Is it something I can change? For me it was very important to realize that I have to reduce and change something somewhere. My mental health has suffered from this and also my sporting motivation. Of course I want to finish my studies as soon as possible but is it really important if this happens in winter or in summer? If you have stress but can change something, do it! Of course you have obligations but in some areas you can also cut back. I have recognized this in sports and have taken appropriate measures. Stress often means excessive demands from mind and body and can also quickly lead to a complete loss of fun and motivation, and that's something I definitely didn't want to happen!
I am a very organized person and usually manage my time very well. Try to plan your fixed appointments but there should also be fixed time windows where you have time for yourself and for things that relax you.
TIME OFF
Your body and your mind need to take some time off! Whatever relaxes you, try to make time for it every week and even every day, even if it is sometimes only a few minutes. Meditation, a hot bath, listening to music, meeting friends, reading or a walk through nature: you can definitely find at least a few minutes every day. Try to live in the moment without having 100 other things on your mind. Not so easy, I know. 😉
BE OFFLINE
Which is especially for me often really difficult. Nevertheless I try to select one day a week where Instagram& Co are not used. Really unusual for someone like me, who uses the smartphone as a work tool for several hours a day. We live in such a fast moving world and it is extremely good for me to slow down my daily routine. Whether in the subway, waiting for someone or sitting in a restaurant, for many people the smartphone is a constant companion. Try to live in the moment and be aware of everything around you. When you wait, you wait and just observe your surroundings. Being offline and reducing the time on the smartphone helps me extremely to calm down and I want to pursue this even more in the future.
BE ACTIVE
For me, it is of course a little bit different with competitive sports and I have realized that I can reduce stress if I take a more "relaxed" approach. Because sport should never become just a "commitment". In general sport can help you to clear your head. If possible, I'm going for a run in my study or work breaks to be more concentrated afterwards.
In the season break I notice that no sport makes me even more tired haha. A lack of exercise is one of the biggest energy wasters in everyday life. Sounds paradoxical – but it's definitely not! Every movement sends important stimuli to our brain and causes the release of happiness hormones. The result: our mood improves, circulation and metabolism are stimulated and we have more energy in the long term. You do something good for your body and can get a clear head again.
DIET AND SLEEP
Always that "diet talk". 😛 I'm sorry that I have to tell you that it is really important indeed! Especially in stressful phases, it is easy to let your healthy diet slide and get less sleep than you actually need. No matter how stressful it is, I try (and usually manage) to get my 8 hours of sleep. The diet also plays an important role in stress management. Often an unhealthy diet gives us a short-term energy kick, but in the long run this leads to an even higher lack of energy and motivation. Heavy meals in the evening also affect the quality of sleep. So try to eat healthy also in stressful times! Your body will thank you for it!
MICRONUTRIENTS FOR STRESS MANAGEMENT
Especially when we are under stress, our body needs a balanced supply of micronutrients to function at its best. In stressful times, however, cooking and eating often has to be done quickly and you may not pay as much attention to your diet as you normally would.
Certain micronutrients can relieve us of some of the burden in stressful times. Selected B vitamins, for example, help us to keep our balance. They are involved in the metabolism and boost our energy balance. Vitamin B5 (pantothenic acid) also helps our mind to work properly. Vitamins B2, B6, B12 as well as folate, niacin and pantothenic acid help us to better cope with fatigue and exhaustion. "Anti-Stress" from Pure Encapsulations® is a specific micronutrient combination to help maintain mental performance and nerve function.
Besides B vitamins, magnesium, among other things, is responsible for our electrolyte balance and energy metabolism. But many people do not know that magnesium is also known as an "anti-stress mineral". After all, the mineral does not only relax our muscles but also our nerves.
The trace element iron is not only important for blood formation, it can also help to reduce fatigue and a rapid exhaustion during training for example. In the event of an iron deficiency, we are therefore also less able to cope with stress. So no matter whether you are a hobby athlete, competitive athlete or workaholic, if you are active you should always keep an eye on your iron level.
We all know stress. It is important to know when to take the necessary steps and measures to reduce stress in order to allow the body and the mind to recover again!