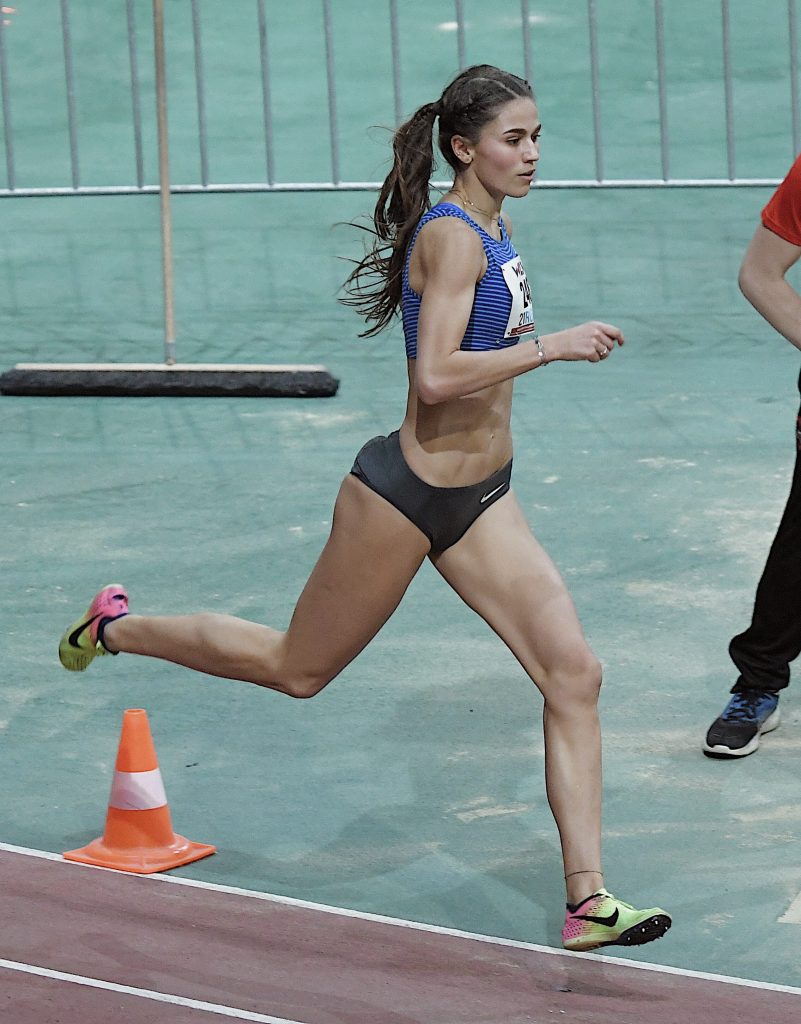 Nach längerem Überlegen, was ich denn in meinen ersten richtigen Post so reinpacken werde, habe ich mich dazu entschlossen, euch einfach mal etwas über mich zu erzählen. Deshalb ein "Me, myself and I" Beitrag. Dadurch bekommt ihr einen kleinen Einblick in mein Leben und das Ganze wird ein bisschen persönlicher. Also ich beginne einfach mal von ganz vorne. Ich heiße Mona (eigentlich Mona-Sophie aber nein so nennt mich keiner :-P) wurde 1995 geboren, lebe in Wien und habe bis Anfang 2020 auf der WU BWL studiert. Wie ihr vielleicht schon bei dem ein oder anderem Foto mitbekommen habt, habe ich eine große Leidenschaft für den Sport.
FUSSBALL
Meine Liebe zum Sport gibt es eigentlich schon seitdem ich denken kann!! Um wieder ein bisschen mehr zu erzählen: Ich habe mit 8 Jahren zu Fußballspielen begonnen und dann ca. 10 Jahre leistungsmäßig Fußball gespielt. Die meiste Zeit spielte ich mit Burschen zusammen und war auch in das Leistungsmodell von der Austria Wien integriert. Ich war es schon von klein auf gewohnt täglich zu trainieren, manchmal sogar 2 mal täglich. Für das österreichische U17 und U19 Nationalteam durfte ich auch spielen, mit dem ich sehr viel herumgekommen bin. Ich bin sehr froh, dass ich so tolle Erfahrungen durch das Fußballspielen machen durfte, diese Zeit hat mich definitiv sehr geprägt und zu dem Menschen gemacht der ich heute bin.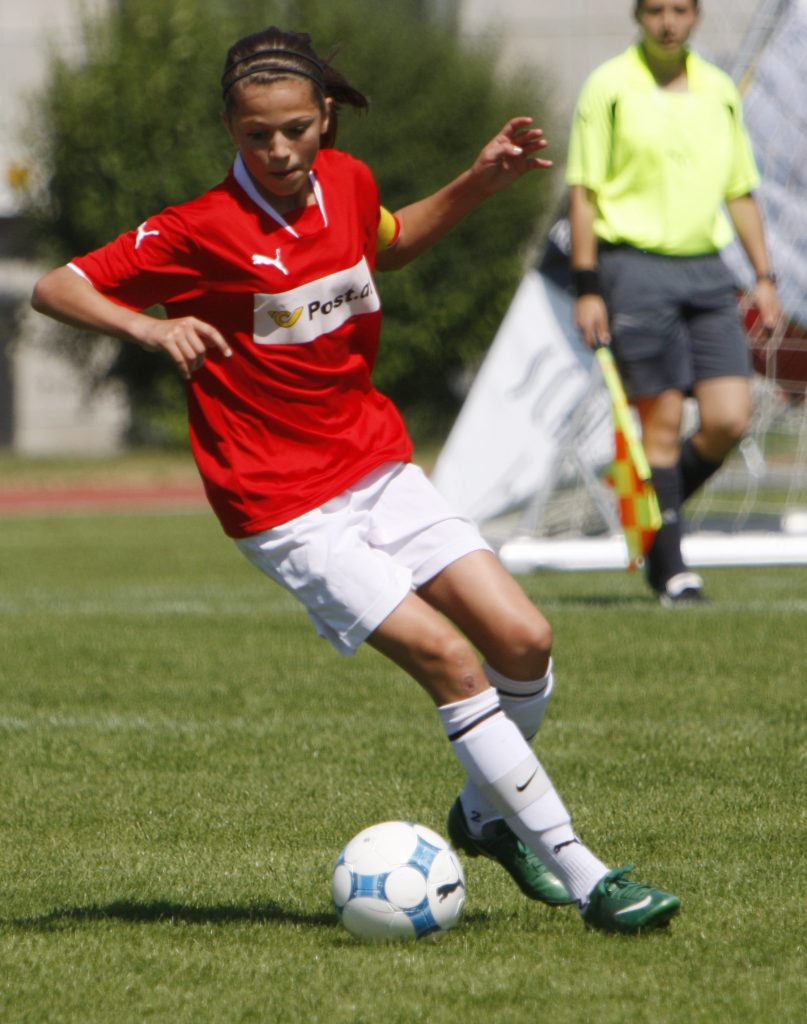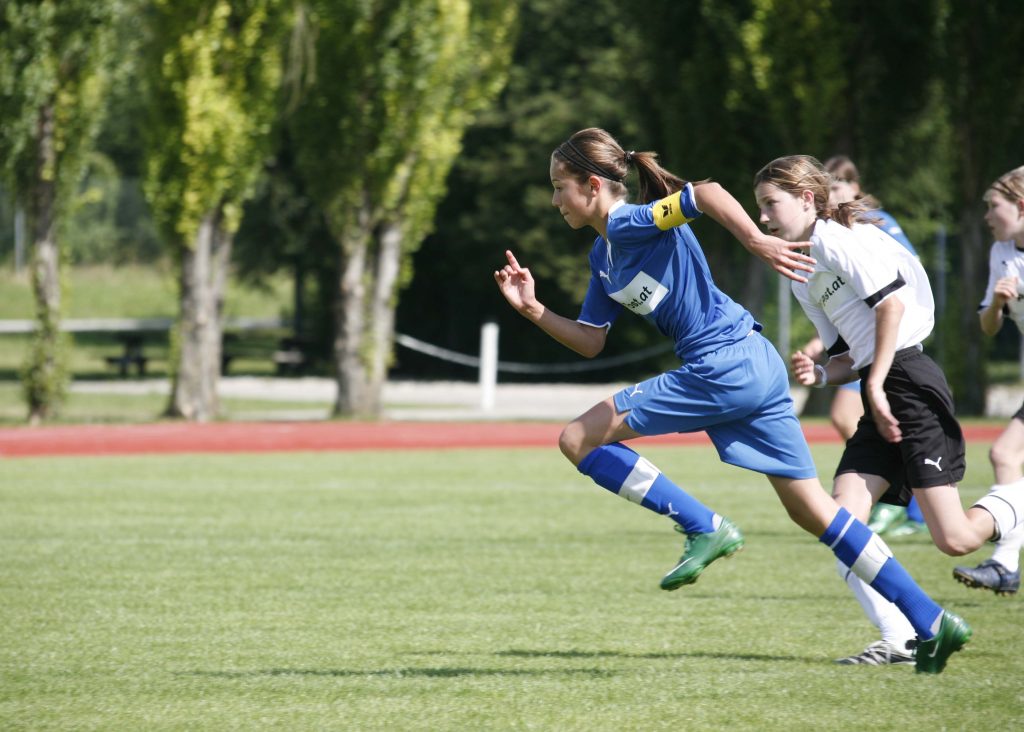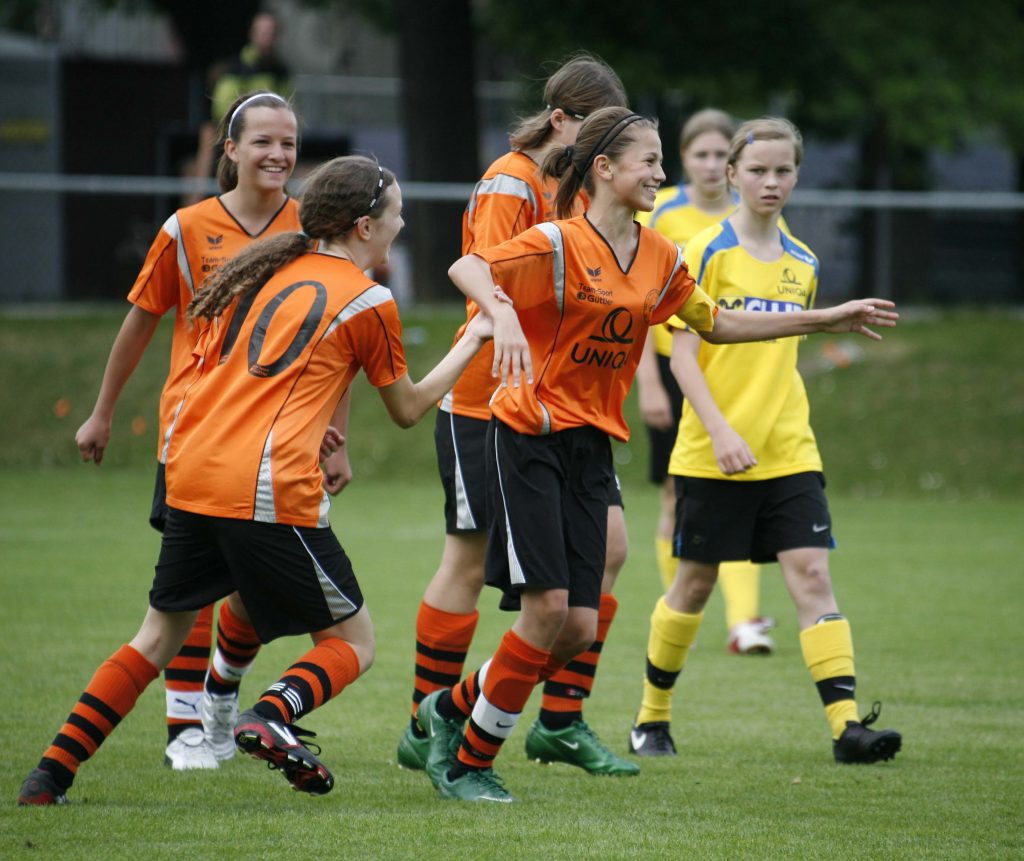 LEICHTATHLETIK
Wenn ihr euch jetzt denkt hää ich dachte sie macht Leichtathletik? Stimmt!! Aus mehreren Gründen habe ich im Sommer 2014 mit dem Fußballspielen aufgehört und es war Zeit für etwas Neues. Aber für mich war sofort klar: Ich ohne Sport? Das kann nicht funktionieren. Vor meiner fußballerischen Karriere habe ich immer wieder bei Straßenläufen teilgenommen, die läuferische Komponente war auch in meiner Fußball-Zeit eine Stärke von mir. Mein Bruder machte zu dem Zeitpunkt Leichtathletik und meinte ich soll doch einfach auch mit Leichtathletik beginnen. Gesagt getan, ich habe ihn zu seinem Training begleitet. Mein erstes Training lief ca. so ab: Crosstraining, sprich Läufe im Gelände mit Bergauf Passagen.
Ich, mit meiner dann doch nicht so guten "Fußballer"-Ausdauer vor mich hinsterbend den Berg hinauf und die einzigen Gedanken die ich in meinem Kopf hatte waren: "Ok. Nein Leichtathletik kann ich nicht machen. Definitiv nicht." (haha). Kurz gefasst wurden aus den Crosstrainings dann auch anderen Trainingseinheiten und es fing an mir wirklich Spaß zu machen (und btw Crosstrainings mag ich noch immer nicht)!!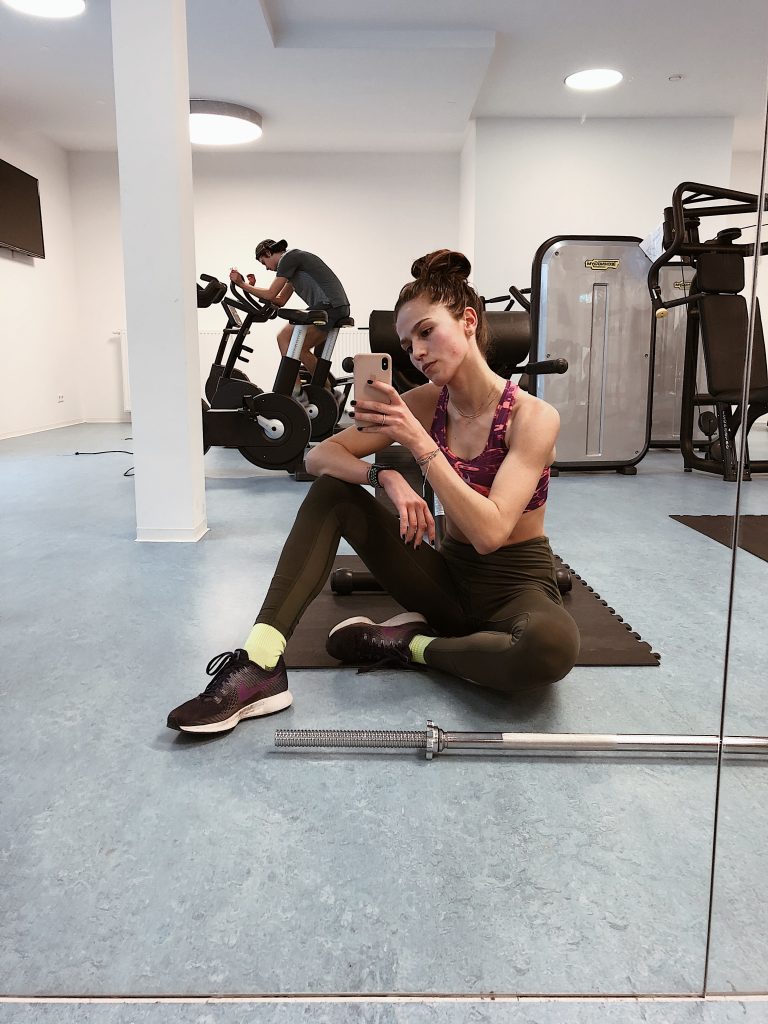 Wie ihr vielleicht mitbekommen habt, habe ich im Sport wirklich meine größte Leidenschaft gefunden. Meine Hauptdistanz sind die 800m und ich trainiere derzeit 5-8 in der Woche. Ich liebe den Sport einfach, denn Erfolge im Sport sind für mich einfach das Größte. Wenn sich die harte Arbeit von den letzten Wochen, Monaten oder sogar Jahren bezahlt macht und man Erfolge im Sport zu verzeichnen hat ist das einfach ein unbeschreibliches Gefühl. Viele von euch wissen vielleicht wovon ich spreche, aber man kann diesen ganzen Prozess genauso auf andere Bereiche im Leben übertragen. Die Arbeit in der man sich verwirklicht oder die Ausbildung/das Studium wo man seinen ganzen Ehrgeiz hineinsteckt. Für mich ist und bleibt es einfach der Sport und daher werde ich euch auch auf meinem sportlichen Weg mitnehmen, denn ich habe noch große Ziele und Träume die ich verwirklichen will.
NICHT NUR SPORTLICHE INTERESSEN 😛
Diejenigen die sich jetzt schon seit ein paar Minuten denken: "Hat die auch andere Interessen? Sport ist eigentlich nicht so meins." Ja hat sie haha. Neben dem Sport verbringe ich sehr viel Zeit mit meinem Freund und meiner Familie, ich liebe es zu verreisen und ich interessiere mich für Mode, Essen, Fotografie und Serien (ich liebe Serien, schaue fast nichts anderes – da werde ich euch sicherlich auch die ein oder anderen favourites vorstellen). Ich glaube nun habt ihr einen kleinen Einblick bekommen, wovon ich euch gerne von meinem Leben teilhaben lassen möchte und ihr könnt für euch selbst entscheiden ob euch das interessiert oder nicht 😛 .
x
Mona
*English*
After thinking about what I'm going to write about in my first real blogpost, I decided to tell you something about me. Hence the "Me, myself and I" post. This will give you a little insight into my life and the whole thing will be a bit more personal. So I'm just going to start from the beginning. My name is Mona (actually Mona-Sophie but no one calls me that :-P) I was born in 1995, live in Vienna and studied business administration until 2020 at the WU. As you might have noticed from the one or other photo, I have a great passion for sports.
FOOTBALL
My love for sports has actually been around ever since I can remember! To tell a little bit more: I started playing soccer when I was 8 years old and then I played soccer for about 10 years. Most of the time I played with boys and was also integrated into the school model for professional athletes of Austria Wien. I was used to train every day from a very young age, sometimes even twice a day. I was also allowed to play for the Austrian U17 and U19 national team, with whom I got to many different places. I am very happy that I was able to make such great experiences by playing soccer, this time has definitely shaped me a lot and made me the person I am today.
Athletics
If you think: I thought she was doing athletics? That's right! Haha. For several reasons I stopped playing soccer in summer of 2014 and it was time for something new. But for me it was immediately clear: Me without sports? Never going to happen! Before my soccer career I took part in street races and the running component was also a strength of mine in my soccer days. My brother was doing athletics at the time and said I should just start with athletics. No sooner said than done, I accompanied him to his training. My first training went like this: Cross-training, meaning running off-road with uphill sections.
I, with my not so good "soccer player" endurance, was dying up the hill and the only thoughts I had in my head were: "Ok. No, I can't do athletics. Definitely not." (haha). But the cross trainings turned into other training sessions and I really started to enjoy it (but I still don't like cross trainings)!
As you may have noticed, I really found my greatest passion in sports. My main distance is currently the 800m and I train 5-8 times per week. I simply love to train, improve and compete because success in sports is simply the greatest thing for me. When the hard work of the last weeks, months or even years pays off and you have successes in sports, it is simply an incredible feeling which can't be put into words. Many of you may know what I am talking about, but you can also transfer this whole process to other areas of life as well. Your dream job or the education/studies where you put all your ambition into. For me it is and will remain simply the sport and therefore I will also take you with me on my sporty path, because I have big goals and dreams that I want to realize and I want to inspire and motivate you on the way!
I ALSO HAVE OTHER INTERESTS 😛
Those who have been thinking for a few minutes now: "Does she have other interests? Sports isn't really my thing." Yeah, she does. Besides sports I spend a lot of time with my boyfriend and my family, I love to travel and I'm interested in fashion, food, photography and series (I love series, I watch almost nothing else). I think now you have got a little insight into what I would like to share with you about my life and you can decide for yourself if you are interested or not haha.
x
Mona